Sneak Peek Into The Goodie Bags + Prizes!
Only 7 Sleeps To Go Until The Mama Event!
Our goal was to create an event that will provide thought provoking a-ha moments, a supportive community and actions to take home and shape your life.
BUT that isn't all we want you to take home...

We have teamed up with some EPIC brands to deliver an amazing goodie bag for each and every guest.

Each bag holds over $200 worth of goodies!
But wait, there's more!
We have amazing prizes to giveaway on the day! Seriously, over 3k worth of prizes.
Take a sneak peak into the goodie bags and prizes below.
The Ladies Coach | How to be H.O.T
Everyone attending the will be receiving Christal's amazing book in their goodie bag!
This book helps to guide women in changing their approach for more joyous, truthful and enriching relationships.
Relationships = Life; that's Christal Fuentes' mantra.
As a full-time relationship coach, she helps women all over the world form more powerful and long-lasting connections through simple and effective practices, and now you have the same one-on-one teachings in your hands.
You can get to know Christal below, as well as purchase your own copy of her amazing book!
Model Co | Lash Xtend
Kylie's favourite, go to mascara! All our guests will be receiving a full sized Lash Xtend in their goodie bags!
This long-lasting, light weight mascara separates as it extends, leaving your lashes looking thick and shiny. Unlike other mascaras, Lash Xtend is dissolvable and with the touch of warm water, the easy to remove formulation wipes away with ease, saving you from panda eyes.

Plus, if you spend over $50, you receive FREE shipping!
They also have Afterpay available.
Dissh | 20% Off Discount
Kylie's go to store, for all her clothing needs. The beautiful girls at Dissh will be providing a 20% off discount and cosmetic goodies to all our event attendees!
PLUS two lucky winners will also receive a $200 voucher, EACH!
They have also provided our amazing community with a 20% discount, using the code word
sleep at the checkout.
* Valid from 20/01/18 until 01/03/2018
Frank Body | Coffee Scrub
The original coffee scrub! Each of our amazing women attending the event will receive a travel sized sachet of this amazing coffee scrub!
This is the scrub that made Frank famous. A natural blend of coffee, oils and vitamins give you the best exfoliation of your life & banish dry skin forever #letsbfrank.
Amazing to help get off an old tan, or to simply provide you with lush and soft skin, this coffee scrub is the BEST.
Cinch Skin | Face Cheat + Cheat(er)
Everyone of our guests will receive a full size Cinch Face Cheat Spray or their new amazing Face Cheat(er) Moisturiser + Glow in their goodie bag!
These are the Swiss army knifes of skin care and a staple in Kylie's morning ritual. These will instantly illuminate your skin, reduce the appearance of winkles, minimise pores and primes the skin, ready for the perfect make-up application.
You can use the code VIPSHIP to receive FREE shipping on all purchases.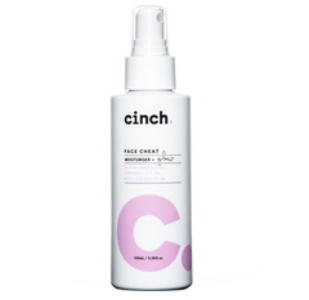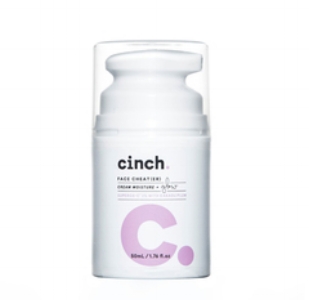 Esmi Skin | SKIN tREATS
Cruelty free, vegan and 100% Australia made, these little pot's of magic are designed to nourish and feed your skin.
Every guest will receive a full sized skin treat, of either the:

24k Gold Nourishing Oil
+
Hyaluronic Hydrating Serum
+
Golden Anti-Ageing Serum
A quick and easy step towards healthy and happy skin
The beautiful people at Esmi didn't want anyone to miss out, so have also offered a 10% storewide discount on all purchases.
Simply enter the code sleepmama at the checkout!*
*Valid from 20/01/18 to midnight 21/01/18
Nutra Organics | Thriving Protein + Mermaid Latte
At Nutra Organics, they believe that every person as the right to thrive. They are providing all our guests with a taste of their amazing Thriving Protein and Mermaid Latte.

The Mermaid Latte creates a delicious mixture of Ayurvedic chai spices, creamy coconut milk and Manuka honey, complete with the exotic flavours, to deliver the perfect 'me time' coffee alternative. While the whole food Thriving Protein Powder is built from organic, quality, nutritious and vegan ingredients that promote growth & energy.
They have also kindly offered 20% off store wide!
Simply enter the code SLEEPMAMA at the checkout.
Unique Blends | Eyebrow Tattooing
The beautiful women at Unique Blends are providing all our event attendees with a $50 off voucher, for all cosmetic treatments!

One lucky mama will also also go home with a voucher to receive complimentary Feather Touch Brows, by the amazing Katelan Schmidt.
For those who are unable to attend the event, you are also able to receive $50 off* your cosmetic treatment!
Email: hello@uniqueblendz.com.au
Instagram: @unique_blendz_
Facebook: @uniqueblendzcosmetictattoo
*Valid until April 30th, 2018
Dough Re Mi | Cookies
The team at Dough Re Mi love to bake. They make the most amazing cookies and if you attended our last event, you will know this first hand.
Dough Re Mi are satisfying our sweet tooth for the event and every mama will receive a customised Sleep Mama x Dough Re Mi cookie to take home (or eat on the spot!).

Dough Re Mi has plenty of options to suit your needs, from individual cookies just for you, to multi-packs for the family (if you can stand to share), or bigger share packs to get everyone through those long meetings at work (OK, let's face it, they're all for you as well).
BIBO | Water Bar
One lucky winner will be going home with their every own BIBO Water Bar!
The winner will be able to choose from 10 amazing colours and will have their BIBO Water Bar delivered straight to their door!

A BIBO Water dispenser is perfect for busy mums on the go. In fact, it's the safest choice in home water purification for your baby. BIBO uses the latest technology to filter and purify your tap water to the highest standards.
It removes all the nasties from your tap water including harmful bacteria, micro-organisms and impurities such as lead and copper – all harmful to babies and toddlers.

With BIBO there is no more waiting for water to boil or cool down in the wee small hours.
Dylan Kain | Handbag
Loved by Kylie, the Lovette handbag is a super stylish addition to any outfit.
One lucky mama will be going home with an AMAZING Dylan Kain bag.

The Lovette is an elegant bag for everyday use. An external back zip pocket provides secure storage for essentials that need to be accessed frequently and shoulder support on the adjustable strap offers comfortable carry. A hidden magnetic closure under flap opens to a main compartment with zip closure.
Internally, The Lovette has a zip pocket to store valuables and double slip pocket to neatly accommodates a phone and notes.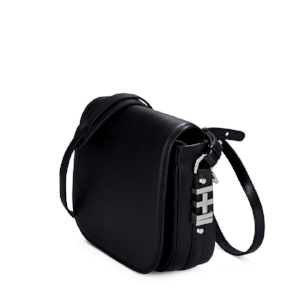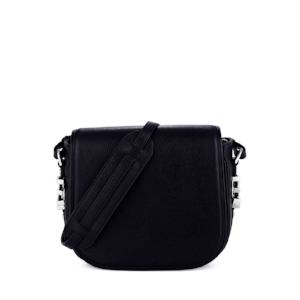 Morlife | Alkalising Greens + Green Kidz Powder
As busy parents, it can often be tricky for us to find the time to nourish our bodies and get our fussy little ones to eat veggies and greens.
Thankfully, Morlife has us covered!

Alkalising Greens® is the naturopath formulated solution to wellness, in the form of a comprehensive green powder supplement designed to alkalise and support your body.
Greens Kidz is the answer you've long awaited to quickly and conveniently supercharge their diet. Tried and tested by Kylie's boys, Greens Kidz delicious berry taste will have your little ones asking for their daily dose, and you don't have to worry about serving up any artificial flavours or sweeteners.
Each guest will receive both a Greens Kidz and Alkalising Greens sachet in their goodie bag!
YumM! | Chocolates
These chocolates are not only designed to taste good, but also make you feel good! Every mama will receive a Yumm! Chocolate bar in their goodie bag.
YUMM! is working to address the growing issue of maintaining mental wellness, prior to the onset of mental health disorders – all through delicious chocolate!
Native Riot | Jewellery
Made in Byron Bay, Loz hand makes these beautiful pieces with no two necklaces, headpieces, rings or earings being the same.

Each piece is handcrafted with love and four lucky mama's will go home with their every own ring or necklace.
Nicole Mathieson | One on One Coaching
Nicole is a relationship coach for women and the host of the podcast series, the Unbreakable Love.

She guides women to feel supported and centred from within, so that they can thrive in their intimate relationships.

Nicole is one of the event speakers and one lucky mama will be receiving one on one coaching with Nicole.
Life Apparel AUS | Active wear
Life Apparel was created & designed by a Gold Coast mum who wanted to bring mums comfortable, affordable, flattering, fun active wear and most importantly, stylish.

Their designs are perfect for everyday wear from training, walking, coffee and play dates to everyday mum life.

One lucky mama will be going home with a $80 voucher.
Begitta | Hair pin
With international acclaim, as seen on catwalks, red carpets and Miss Universe international and features in Cosmo Bride, Vogue, White Magazine and Brides.com, Paris trained designer, Begitta, creates Custom Couture Bridal & Red Carpet Gowns.

Every guest will receive a beautiful hairpin in their bags as well as a customised discount voucher.
The Sleep Mama | Sleep + Toddler Programs
Kind, gentle and proven methods to help increase the quality of your little ones sleep and navigate through Toddlerhood.
Every guest will be able to take advantage of 50% off the purchase price of both the Toddler life* and Sleep Programs.
*Discount not valid for forum subscription